Bentley Car Configurator Concept

Reimainging the car configurator as an interactive 3D environment.

Client:
Bentley (winning pitch)
Agency:
VML London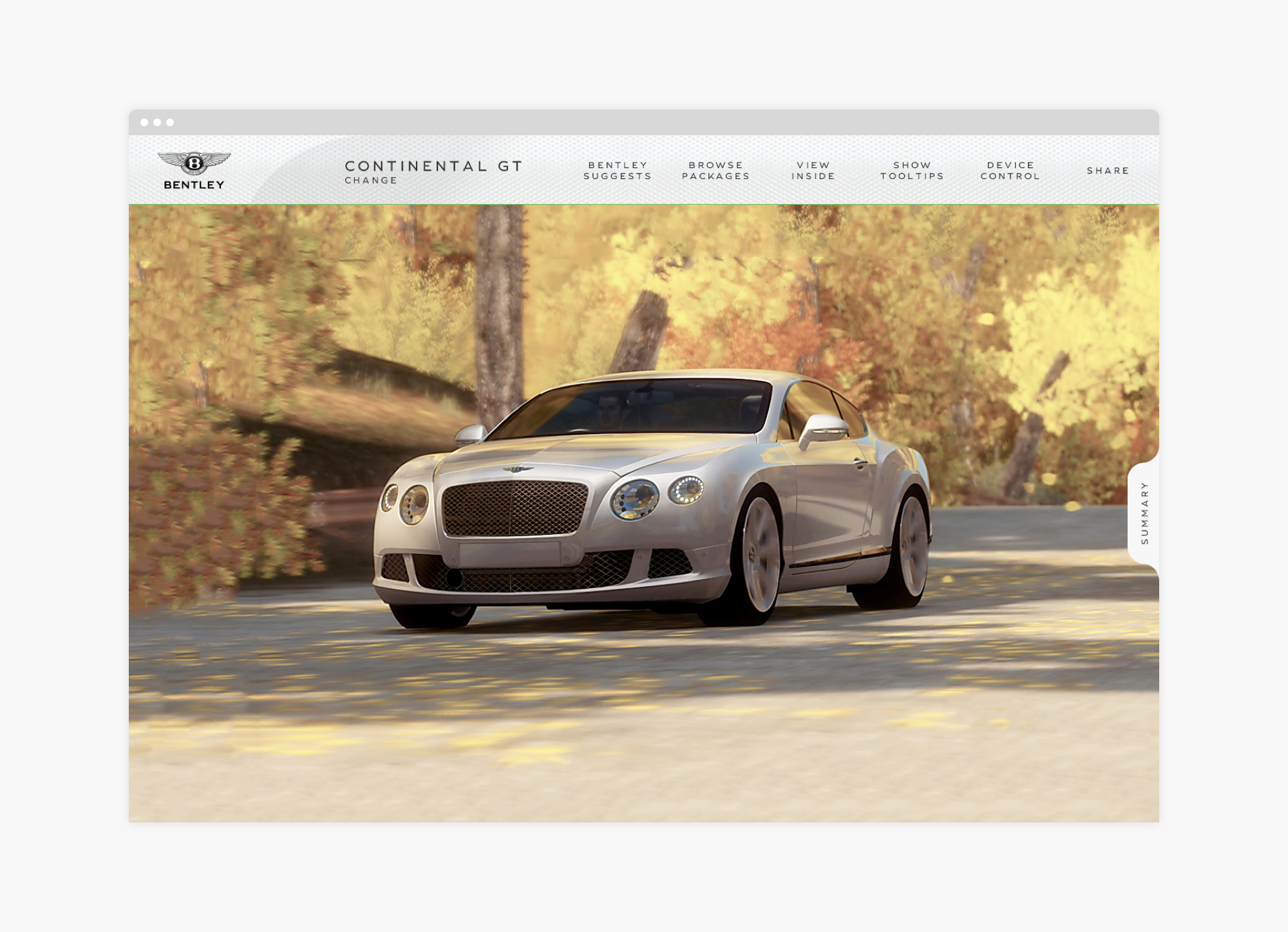 The user can interact with the car, zooming in and out, or panning around the car.

Each car customisation is denoted by an interactive tool tip.

Clicking the tool tips lets users customise every aspect of the car.

Customisations are immediately replicated in the 3D model.
Swapping to an interior view lets users customise the upholstery, dashboard veneer, and other features.

A detailed view displays macro fabric swatches and videos of Bentley's master artisans at work.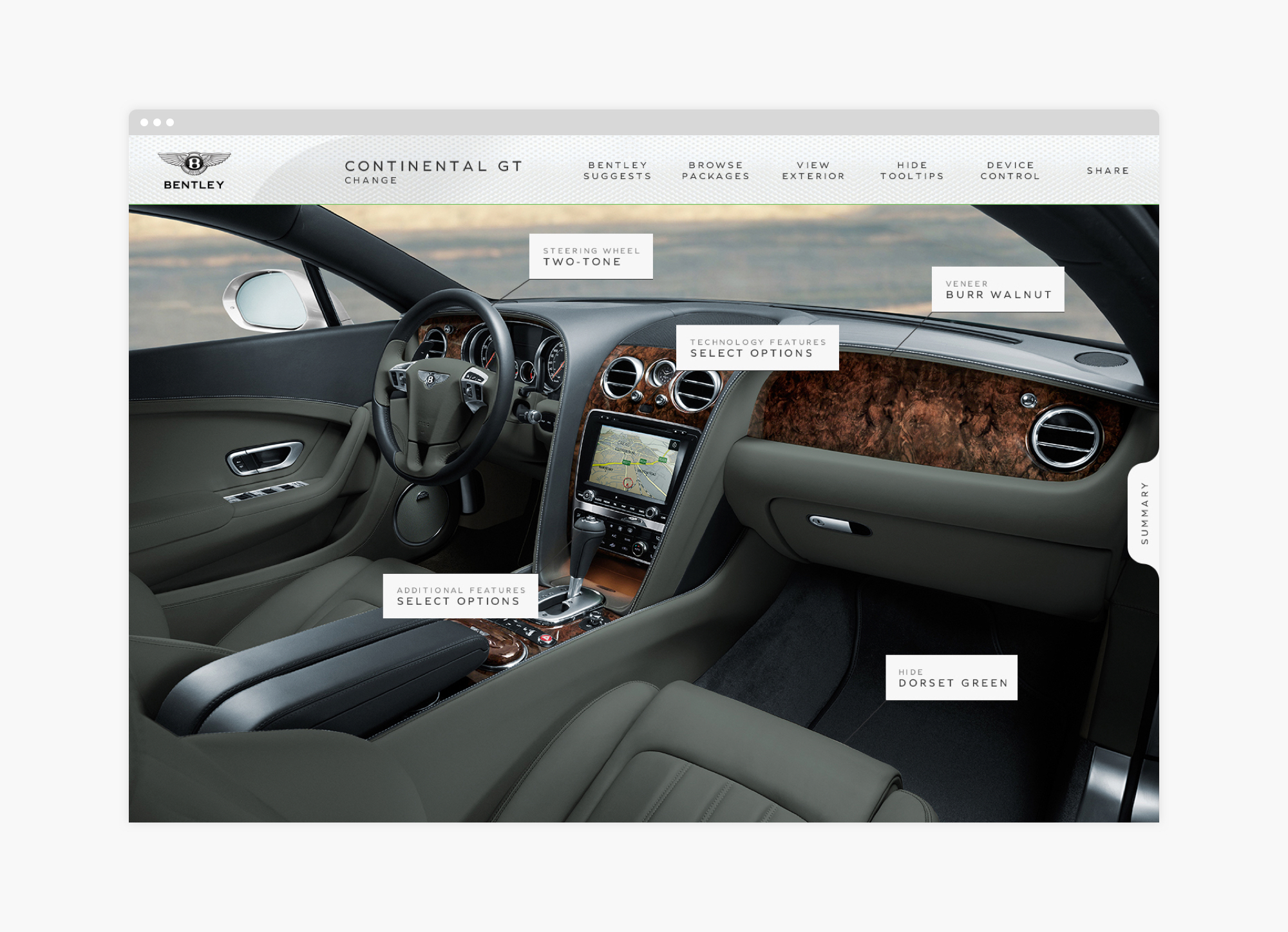 Users can export a final summary, save their configuration or contact a dealer to arrange a test drive.

An owner's app lets users track the build of their new Bentley in the run up to delivery.

As a result of the pitch, VML London won Bentley Motors as a retained client.