Bentley Inspirator
A next generation car configurator app, powered by your emotions.



Role: Design Lead, UX Architect
Client: Bentley Motors
Agency: VML London

Awards: 1x Winner & 2x Nomninee at BIMA Awards; 2x Commendation & 1x Shortlist at The Drum Awards
Press coverage: Bloomberg, AdWeek, The Verge, WIRED, Popular Science and LSN Global







Developed to support the launch of Bentley's new SUV, the Bentayga, the Bentley Inspirator app was a first for the industry, driving configuration suggestion by emotional recognition.

During the discovery phase, I conceived and developed the idea of emotional response driving the configuration process to produce a completely bespoke Bentley.
The core function of the app sits inside the Inspirator experience, an emotive brand film whereby the narrative changes depending on the subtle reactions of the user.
Based on the user's reactions through the brand film, the app presents a Bentayga personalised to their individual preferences.

The user can explore their personalised car through magazine-like experience, detailing the touchpoints upon which their configuration is based.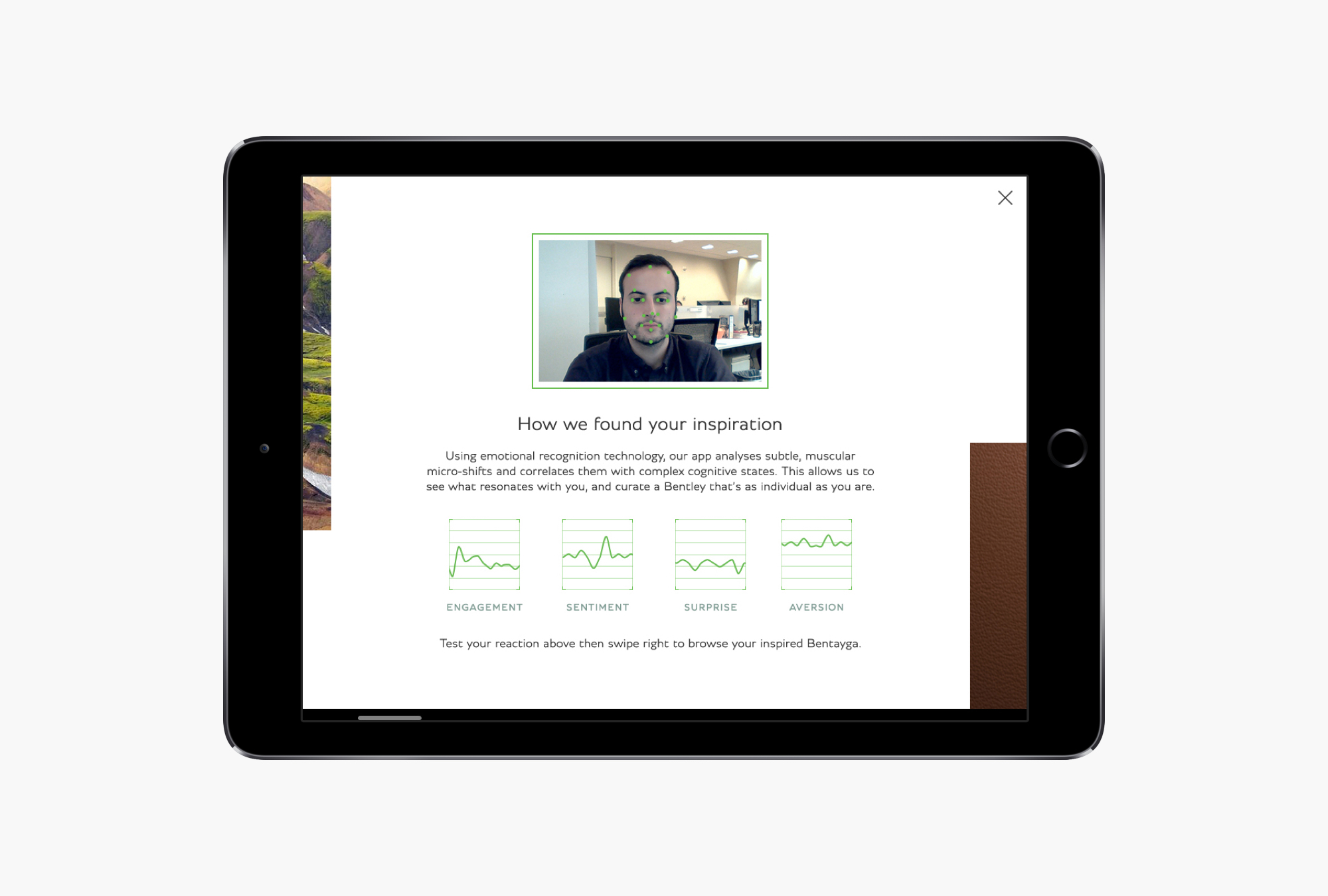 Users can also learn about Bentley's history in other sections of the app, and find out more about the features and specs of the Bentayga.

I was on set for the shoot of the brand film.