Helkå Superfoods
Creating a fresh, engaging brand for a new range of berry superfood powders.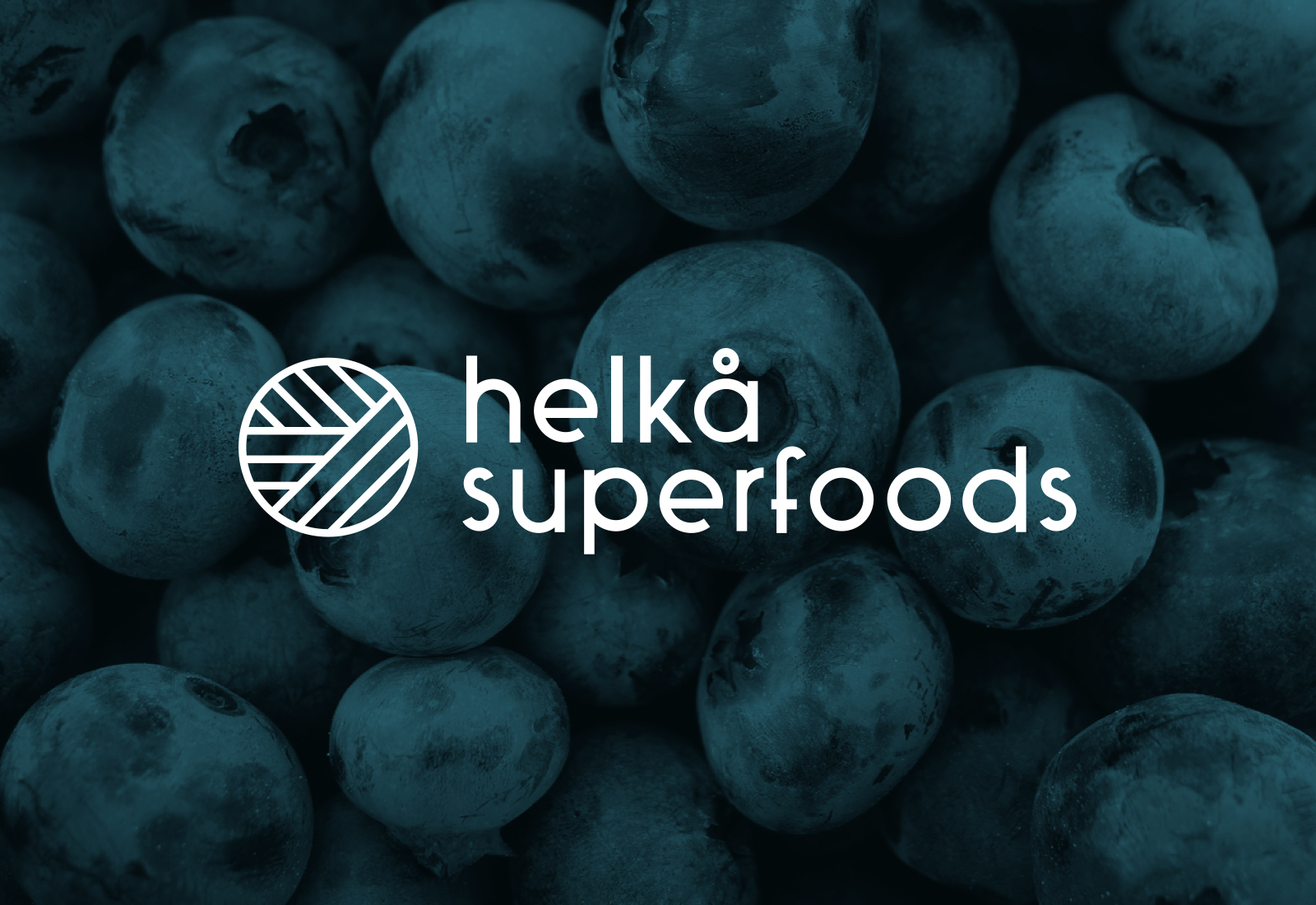 The brand mark symbolises being wrapped up and protected, referencing the benefits of the product.

I comissioned illustrator Giacomo Bagnara to create a nordic landscape illustration.

The illustration is split across the four product labels, reassembled on the shelf in-store.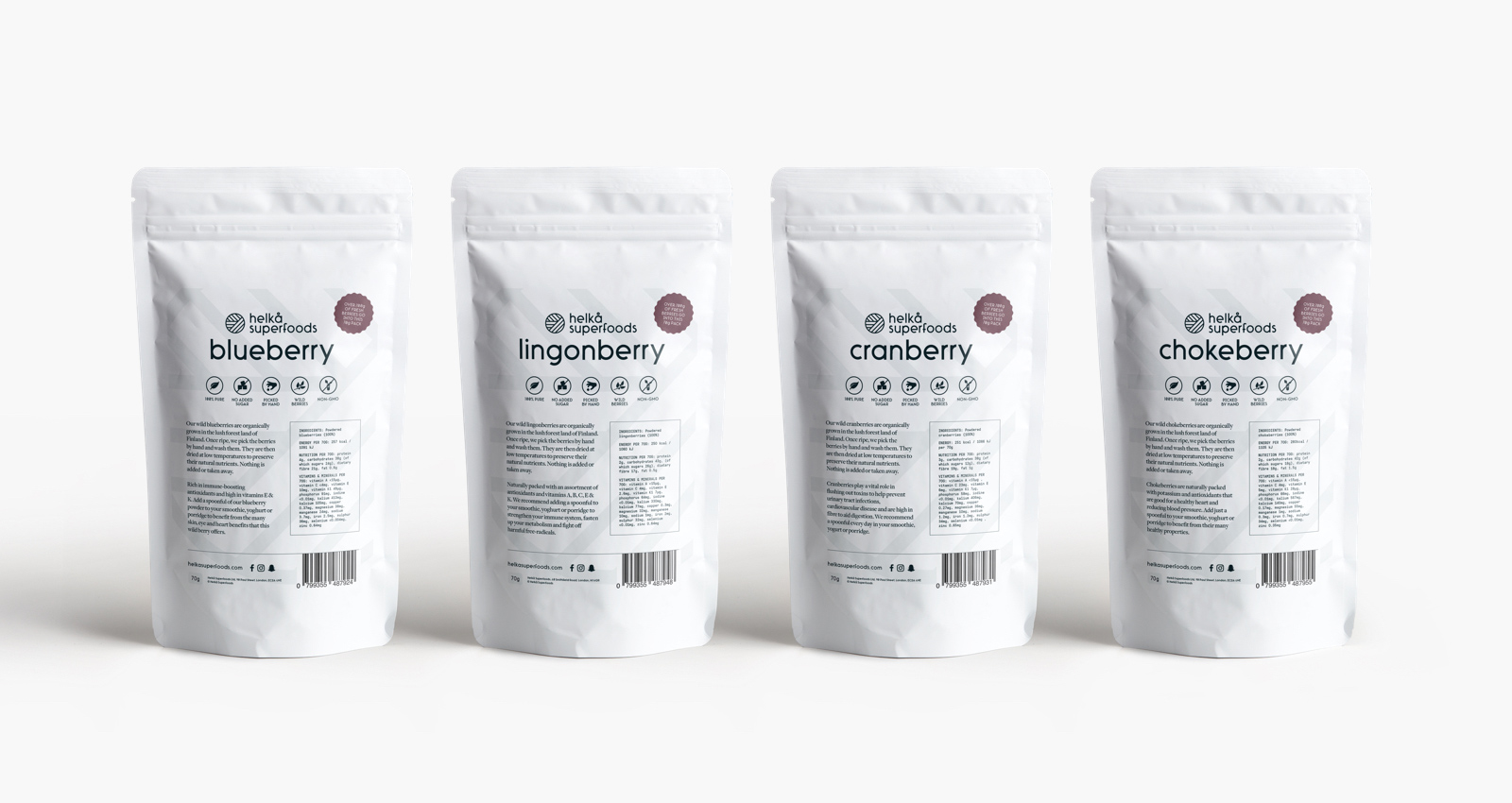 I designed a full e-commerce site for Helkå, built inside the Shopify platform.