Land Rover #Hibernot Campaign




A social aggregator to celebrate getting out there during the winter months, rather than hibernating indoors.

Role: Lead Designer
Client: Land Rover
Agency: VML London







The #Hibernot campaign celebrates those who embrace nature during the winter months – mud, rain, wind and all.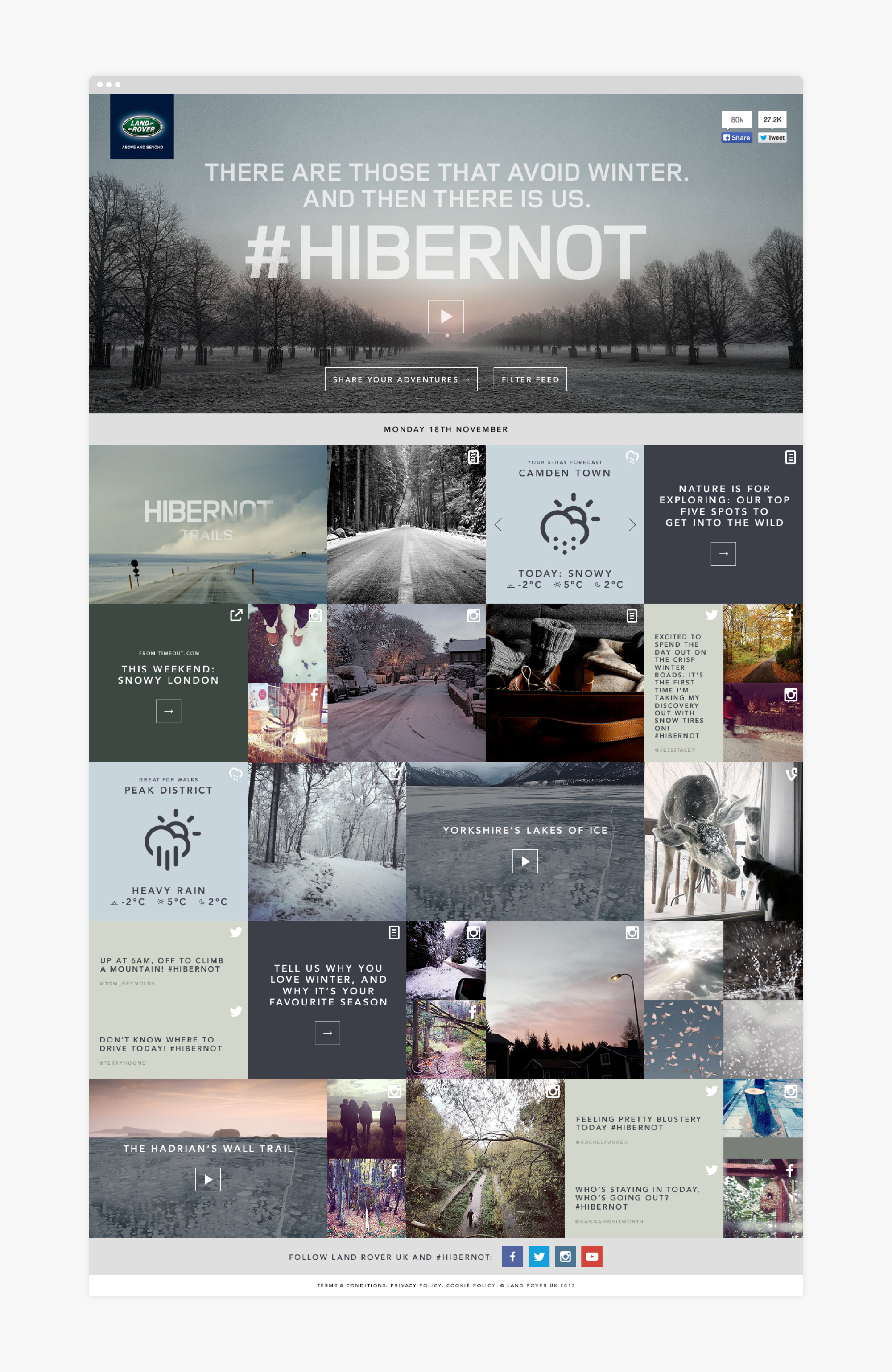 The campaign is anchored by a microsite that pulls pulls UGC social content together posted with the #Hibernot hashtag, plus strategic weather alerts, and branded editorial and video content.
Posts in the grid can be expanded and reposted to visitors' own accounts.
The campaign was activated with a national OOH campaign inviting the public to share their experiences with Land Rover and to the microsite.