Land Rover #Hibernot Campaign

A social aggregator to celebrate getting out there during the winter months, rather than hibernating indoors.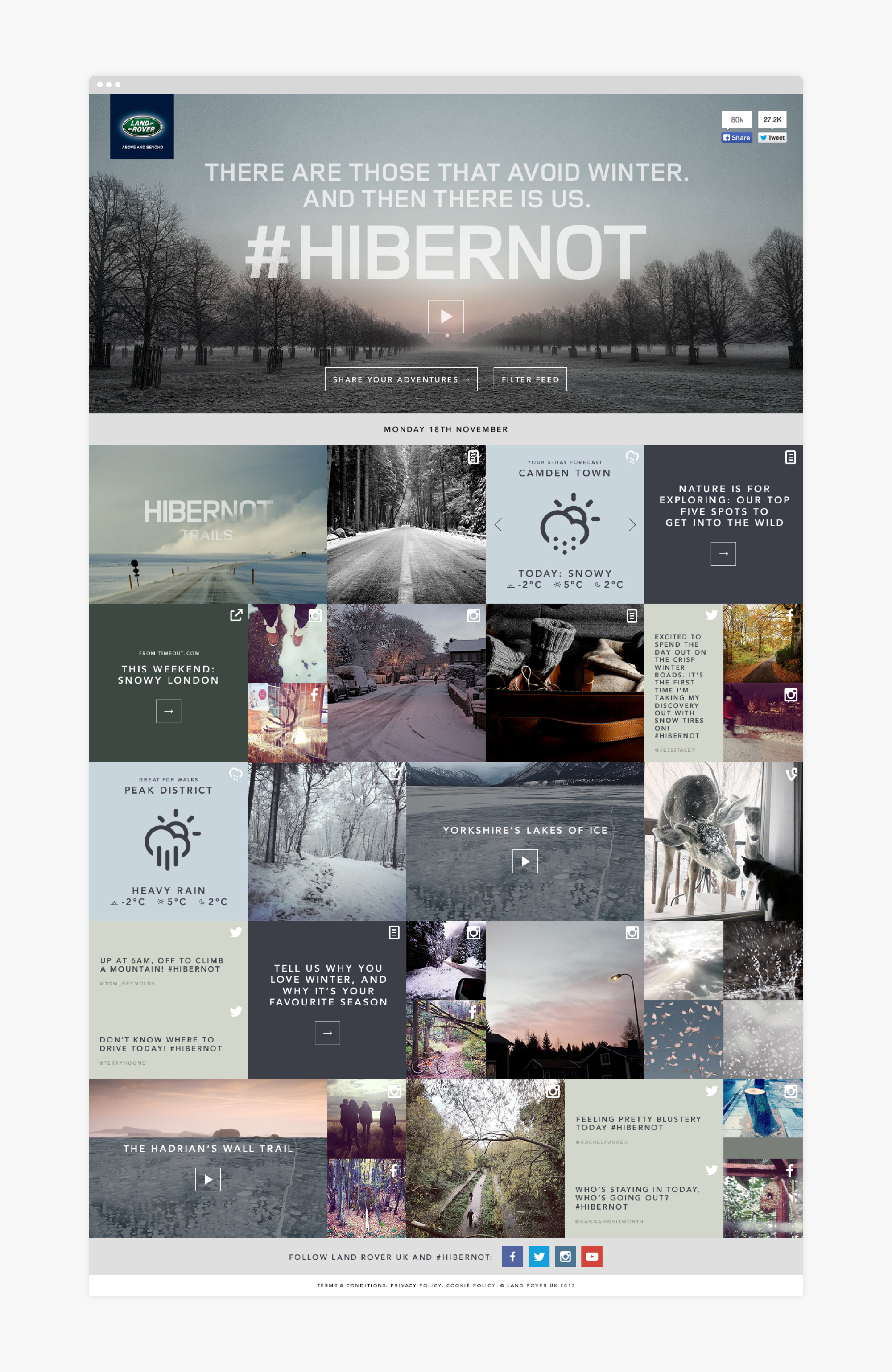 The microsite pulls in social content posted with the #Hibernot hashtag, plus strategic weather alerts, and branded editorial and video content.
Posts in the grid can be expanded and reposted to visitors' own accounts.