Museum Of Annoying Experiences
A digital museum set in the future, exploring customer service headaches that Zendesk is working to make a thing of the past.
Awards:
1x Winner & 1x Shortlist at D&AD Awards 2022; 1x Winner at ADC 101st Awards 2022 1x Shortlist at The One Show Awards 2022;
Site Of The Year Shortlist at Awwwards; 1x Honoree at Webby Awards 2022; 2x Winner at Lovie Awards 2021
Accompanying the launch of 'Champions of Customer Service', Zendesk's newest brand campaign, the Museum of Annoying Experiences is a digital gallery of the annoying customer experiences Zendesk seeks to end.
Each exhibit showcases an annoying customer service interaction. From a rhythm game which tests your ability to keep somebody on hold for as long as possible, to an infinite loop of double negatives as you try to unsubscribe to a newsletter.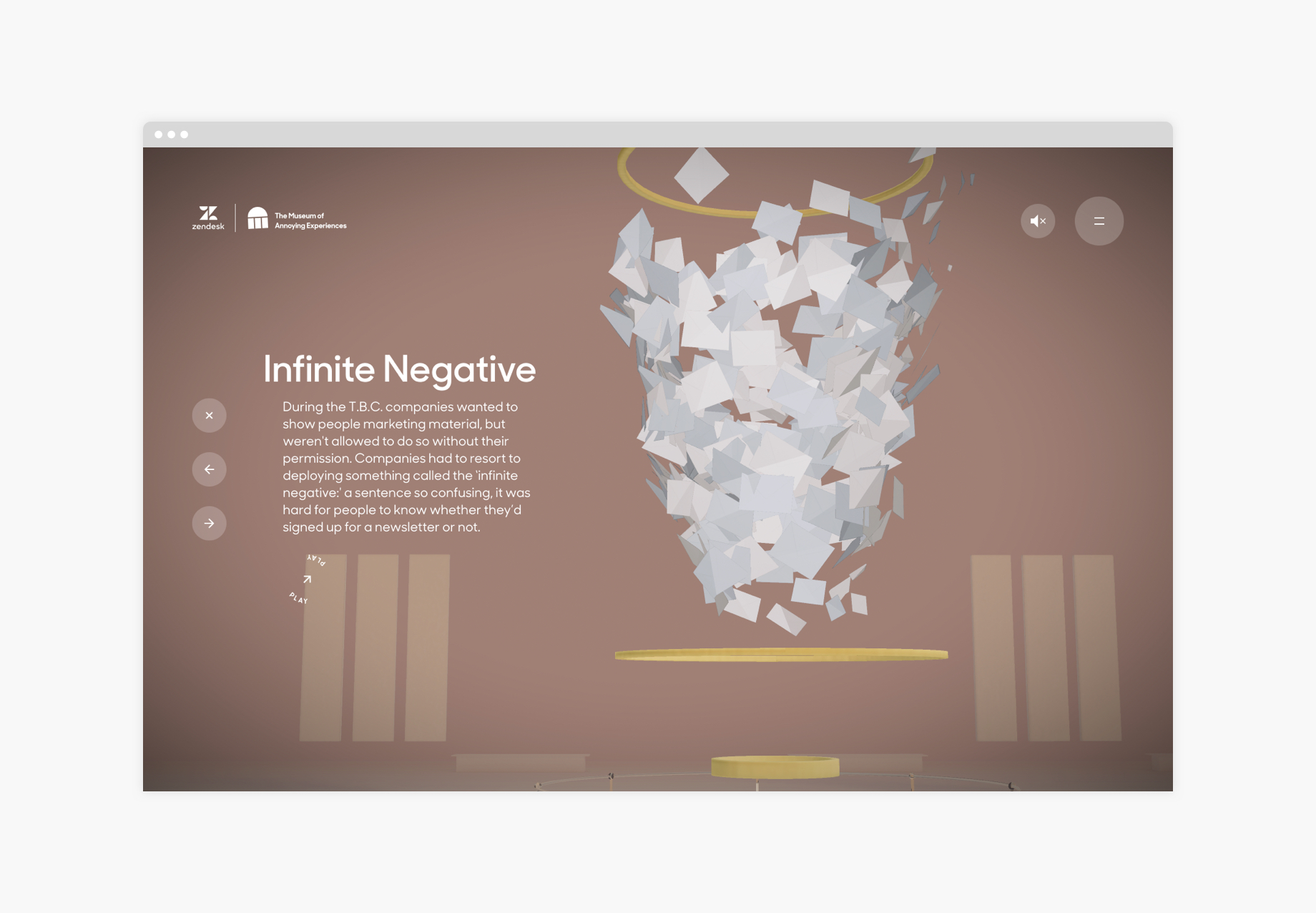 The website is build in a full 3D environment, with the museum floor also housing an introduction to the wider 'Champions' campaign, and Zendesk's mission to improve customer experiences for all.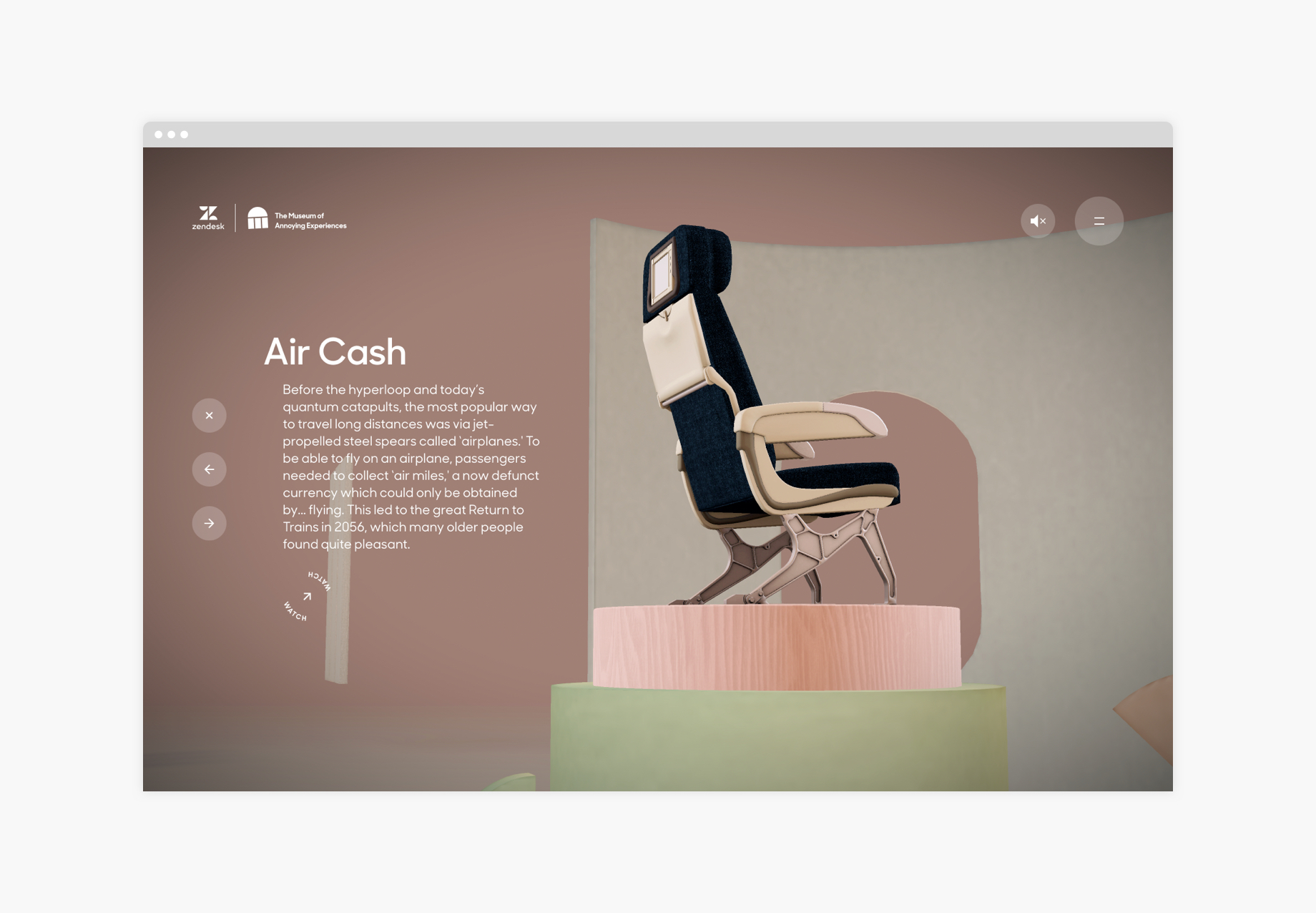 Packed with easter eggs and snappy copywriting, visitors who explore all corners of the experience will find a mock 'Annoying Airlines' promo, and over-enthusiastic chatbot that won't give you a second to yourself once activated.

Creative Director: Ethan Kanat
Producer: Anna Cirera, Tamara Austring
Senior Copywriter: Lauren Bernal
Senior Brand Designer: Freya Dobrindt
Art Director: Sam Bathe
Website Design and Build: Phantom