Smithsonian Exhibition App

An interactive companion app to the Turquoise Mountain exhibition at the Smithsonian Institution, Washington, D.C.

Role:
Lead Designer, UX Architect
Client:
Turquoise Mountain,
Smithsonian Institution
Users explore each story from a map of Afghanistan, with an inset for Murad Khani, the historic old town in Kabul.

Exhibition visitors can explore the stories behind each of the amazing pieces on show, giving detail and videos not possible on traditional museum info cards.

The stories shine a light on the great work done by Turquoise Mountain to empower a new generation of local artisans.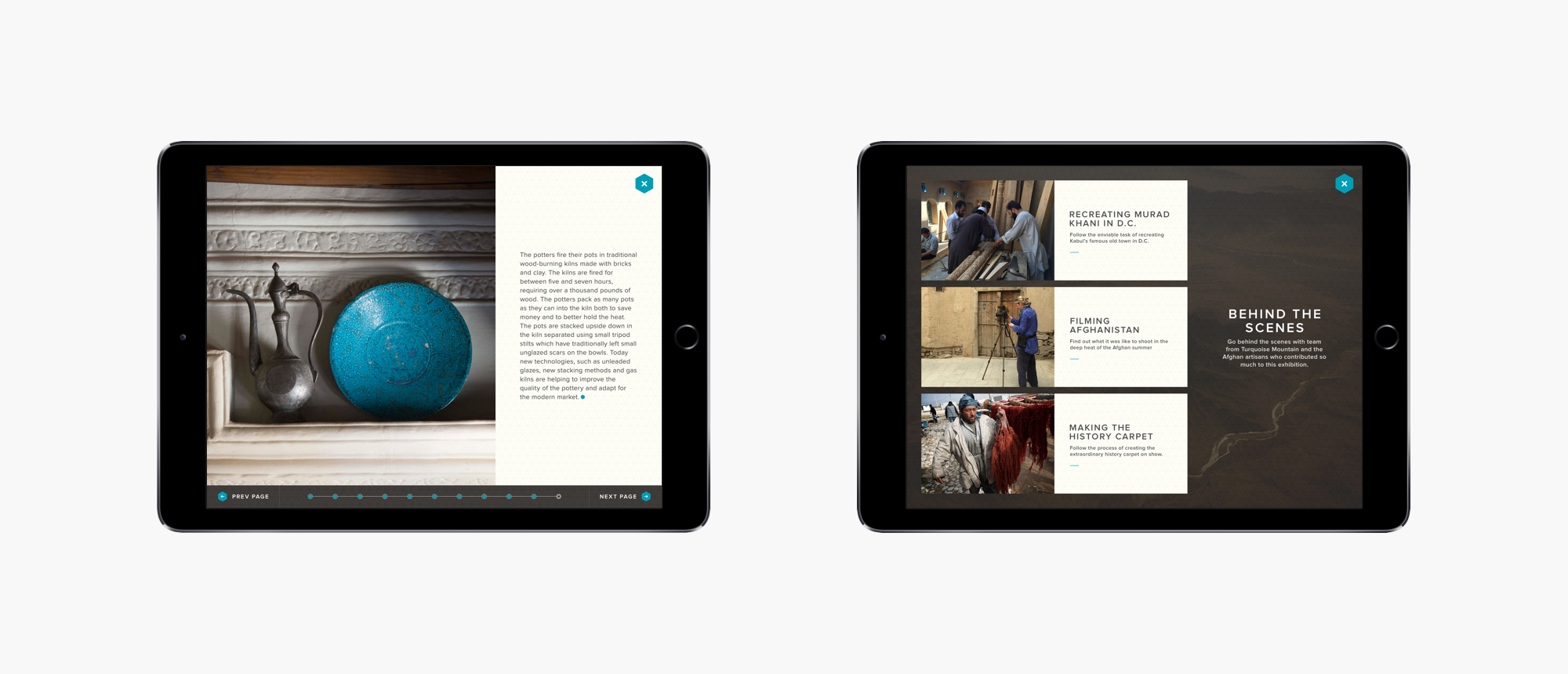 Turquoise Mountain: Artists Transforming Afghanistan ran at the Smithsonian Institution, Washington D.C., from March 5th 2016 to January 29th 2017.