Stories About Helpful People
A brand storytelling series about people that embody the core of Zendesk – being helpful.

Role: Creative Lead
In-House: Zendesk

Awards: Winner at Tribeca X Awards; 2x Winner at Shorty Awards; 2x Nominee & 1x Honoree at Webby Awards; Vimeo 'Best of the Year' & 2x Staff Picks; 1x Winner, 1x Honorable Mention & 1x Finalist at Brand Film Awards; Shortlist at The One Show Awards

Film Festivals: Tribeca Film Festival, AFI Docs, LA Shorts, Walla Walla Movie Crush, Indy Shorts International Film Festival, Mountainfilm Festival, Provincetown Film Festival, Rhode Island International Film Festival




Helping is in our connective tissue – and it's what brings the Zendesk community together – so we launched a project to share inspiring stories about people who heed the call to help in surprising ways.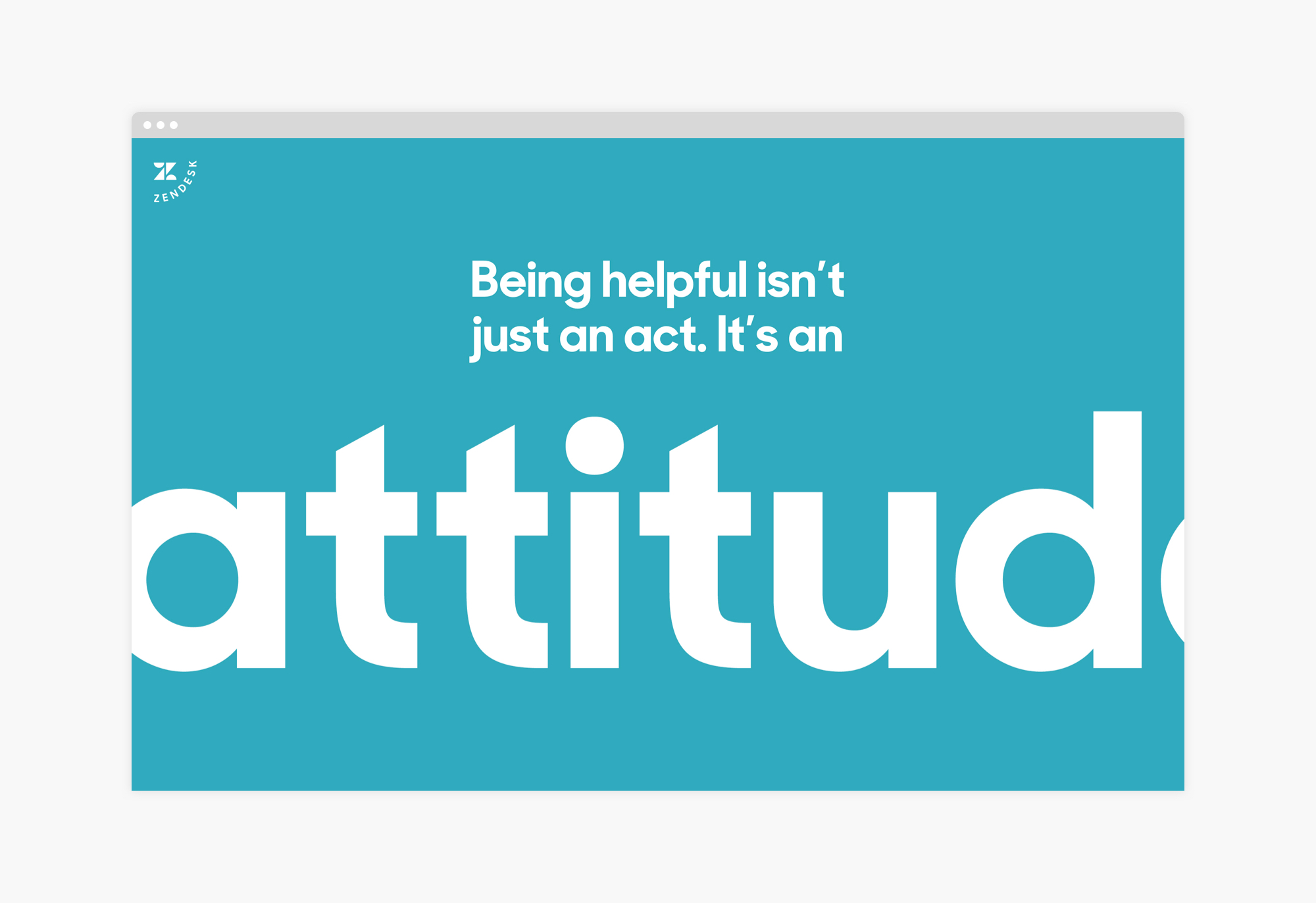 The series tells these stories through short films and photo essays, embedded natively to engage Zendesk's audience where they are, and collectively on a campaign microsite that emphasises our brand values and mission.
We produced two short documentary films, the first telling the story of Eric Grandon, a veteran who teaches beekeeping as a lifesaving form of therapy for PTSD. 'Eric and the Bees' had an in-person premiere at Mountainfilm Festival in Telluride.
Our second short film is about a high school student who helps a group of senior citizens get active and combat loneliness – by teaching them karate. 'Golden Age Karate' was featured as a Vimeo Staff Picks Premiere and has been watched over 175k times.
The website was inspired by magazine and editorial design, and I created a system of dynamic content blocks that can be pieced together to create each longform story.
VP Creative: Erin Pinkley
Creative Leads: Sam Bathe, Olivia Kingsley, Elyse Kanagaratnam
Brand Producer: Ariana Blair
Film Directed by: Erin Brethauer & Tim Hussin
Films Produced by: Malcolm Pullinger & Rachel Barth
A co-production by: Even/Odd & Zendesk