Thank You Machine
Thank you mail, without the snail. A global campaign and digital experience to help spread a little graditude when the world needed it most.
Awards:
2x Winner & 1x Nominee at the Webby Awards; 6x Winner at the Lovie Awards;
1x Winner at The One Show Awards; 2x Finalist at the Shorty Awards
Thank You Machine is a digital experience to support the customer experience industry by practicing empathy and sharing custom notes of graditude.
The homepage lets visitors browse all of the cards that have been created, clicking on any card to view the full message. Or you can create your own by clicking a recipient in the green box.
The message builder is inspired by the mad-libs word game, allowing users to compose their message bit-by-bit using the site's suggestions, or with their own text. Depending on your choice of recipient, the pre-filled options will change through the flow.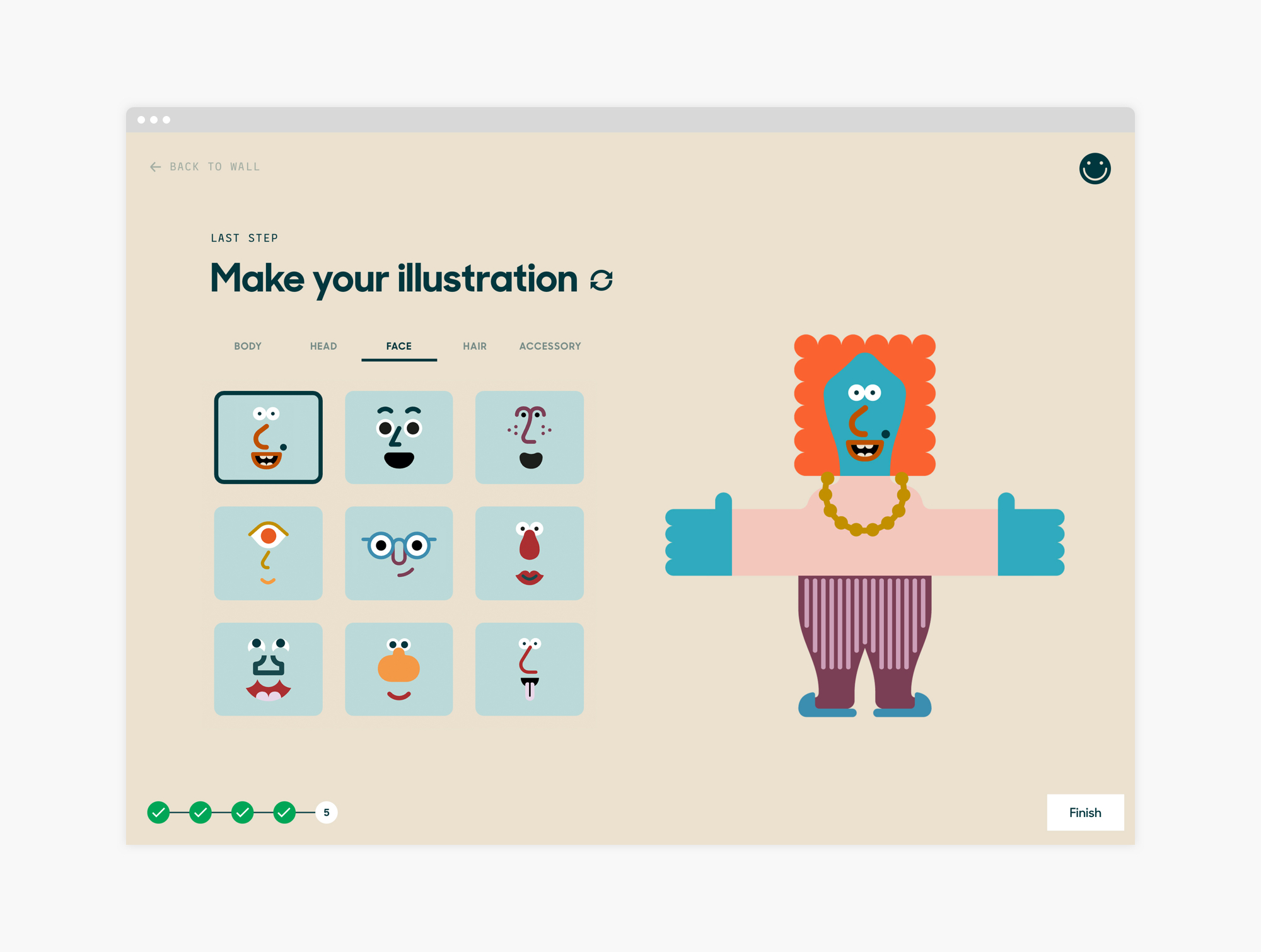 The last step is to create a custom character to sit alongside your message. The possibilities are endless, with users able to mix and match any body, head, face, hair or accessory. The delightful illustrations are by Nous Vous.

When visitors have finished, they are pushed to share their card directly or post to social. On the single card screen, visitors can also click through all of the other cards that have been made.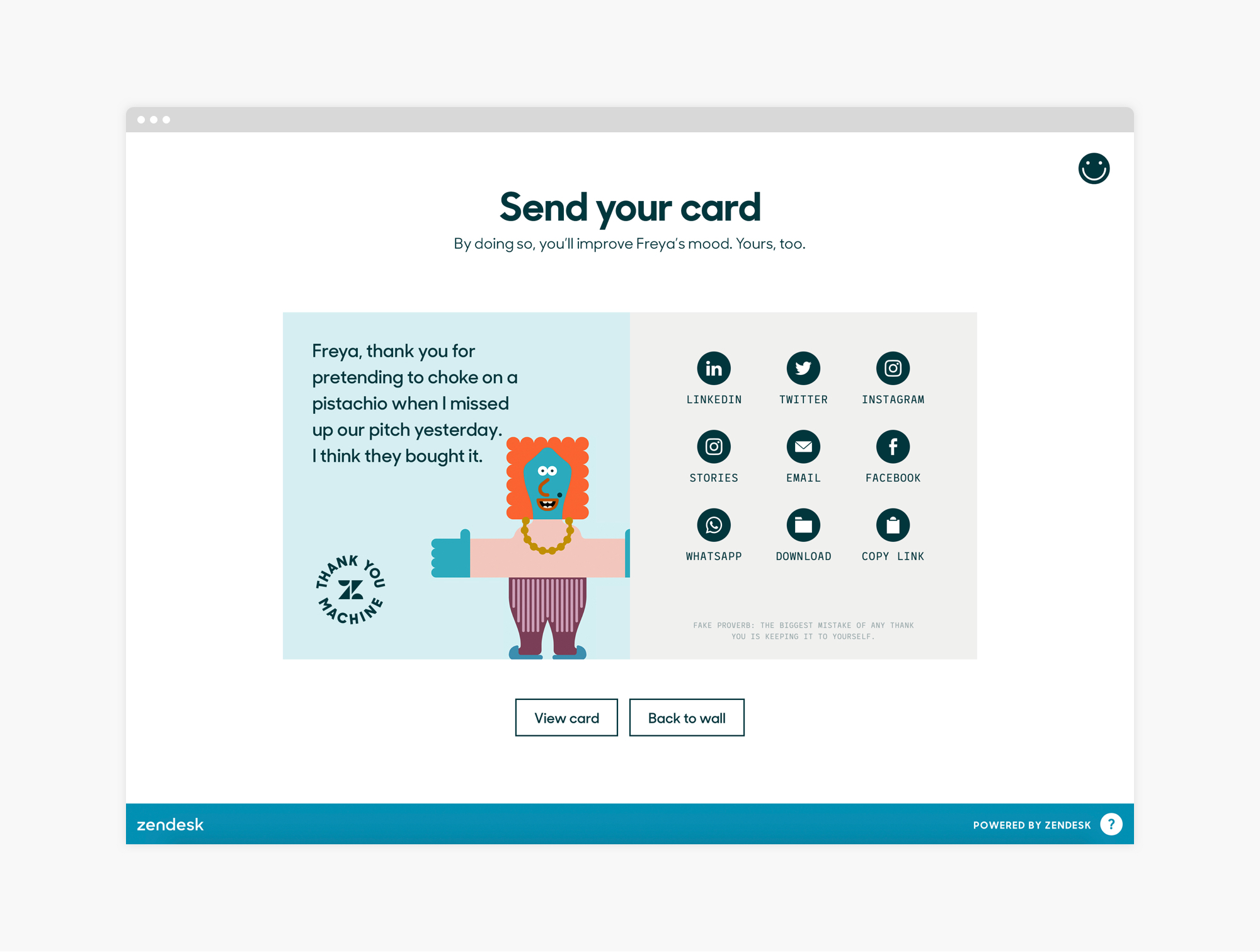 To celebrate the launch of the Thank You Machine, we created a series of launch promos, with a charismatic news anchor and a series of on-location reports.
Creative Direction: Raphael Güller, Erin Pinkley, Ethan Kanat
Creative Lead: Sam Bathe
Messaging & Copy: Genevieve Ng
Producers: Anna Cirera, Phillip Kanaris
Brand Identity: Freya Dobrindt, Edward Yau
Web Design + UX: Sam Bathe
Illustration Lead: Freya Dobrindt
Promo Assets: Edward Yau
Video Lead: Kevin Cline, Elyse Kanagaratnam
Video Producer: Ariana Blair
Motion Graphics + Animation: Tori Cincotta, Colin Thomas
Sound Engineer: Daniel Peterson
Illustrations: Nous Vous