The Garnered
Creating a fashion-forward e-commerce experience for a new luxury retail brand.
Press coverage:
The Garnered has been featured in the FT and the Sunday Times.
Each product page features a mini-bio designer bio and links to their other products.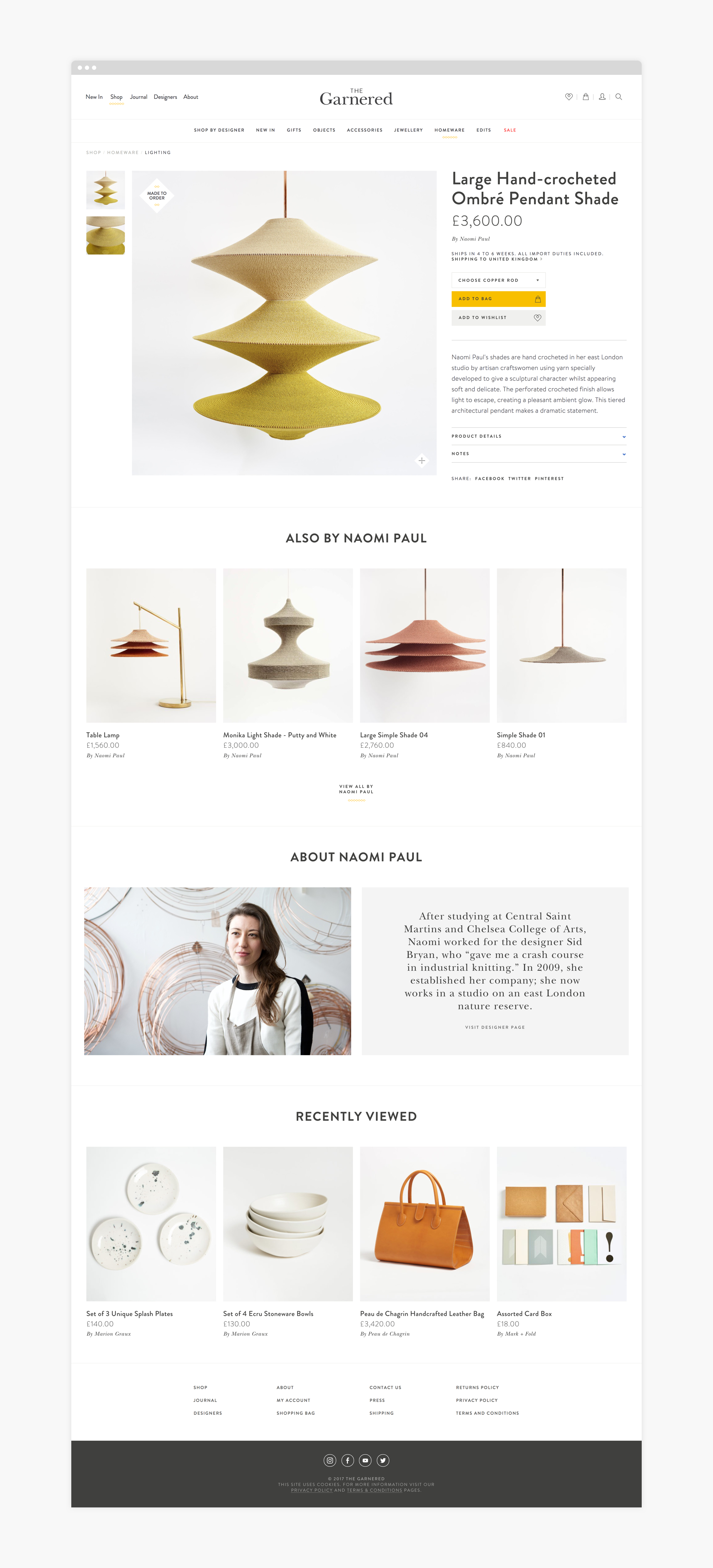 Each designer also has their own in-depth profile, and product index within the store.
The Garnered blurs the line between editorial and e-commerce, featuring regular studio visits, designer interviews and seasonal edits to help promote the craft behind the products.
Users can buy products right from blog article pages.