The Kitchen
Creating a sophisticated yet humble identity for Zendesk's executive briefing experience.
Role:
Senior Brand Designer
Based in Zendesk San Francisco office, alongside conversation and collaboration, food is central to the briefing experience at The Kitchen. The identity draws on the more earthy and tactile tones from the Zendesk brand palette.
I art directed a photoshoot that features ingredients from signature Danish cuisine stacked in gravity-defying totems. Photography by Marta Dymek, props by Lizzie Oh.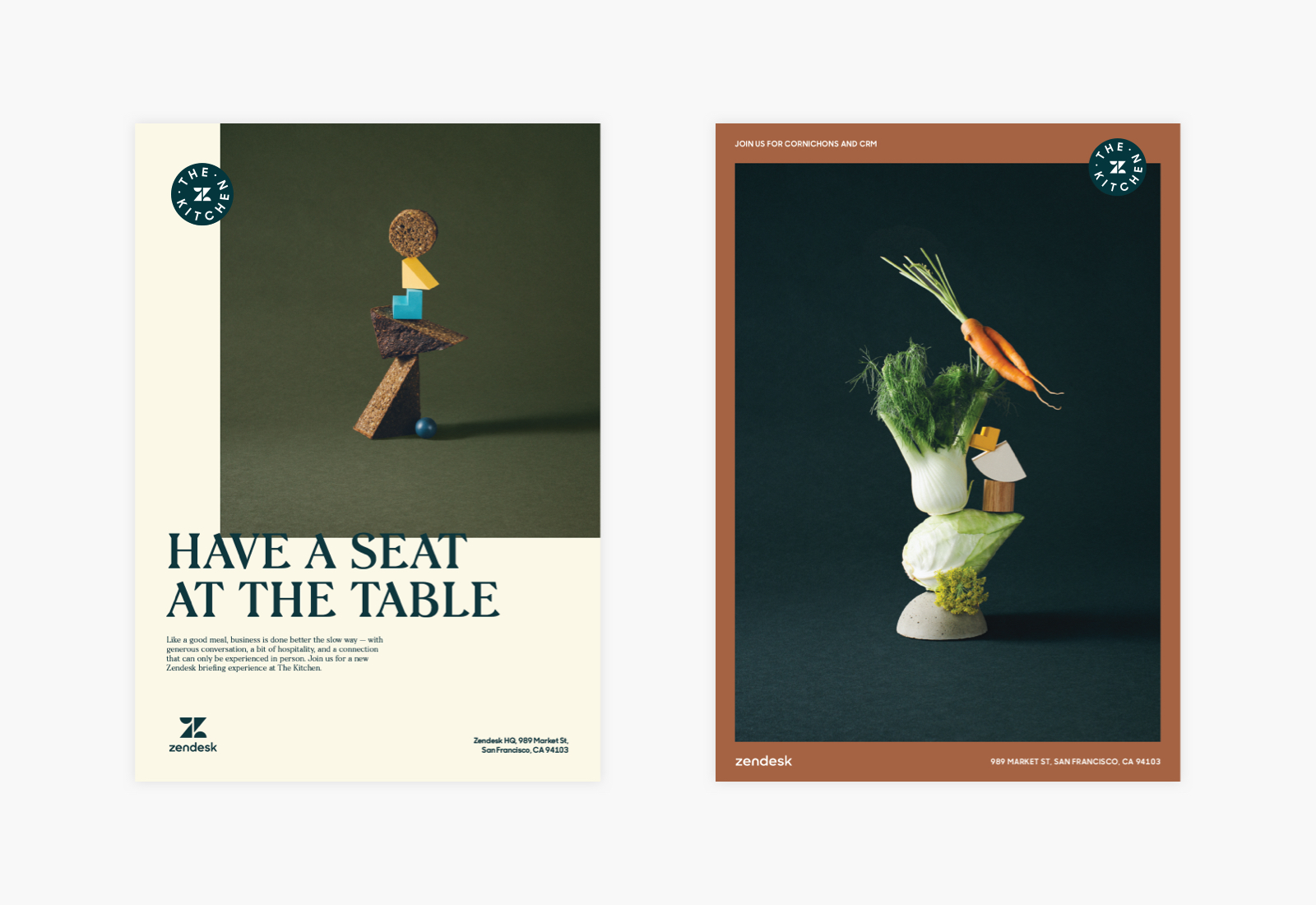 The collateral is playful and adventurous, with overlapping elements, macro-zoomed shapes, and imagery from our photoshoot. Paired with tertiary brand font, Morion, for a sophisticated feel.
We also shot a range of more classic imagery, inspired by luxury cookbook photography.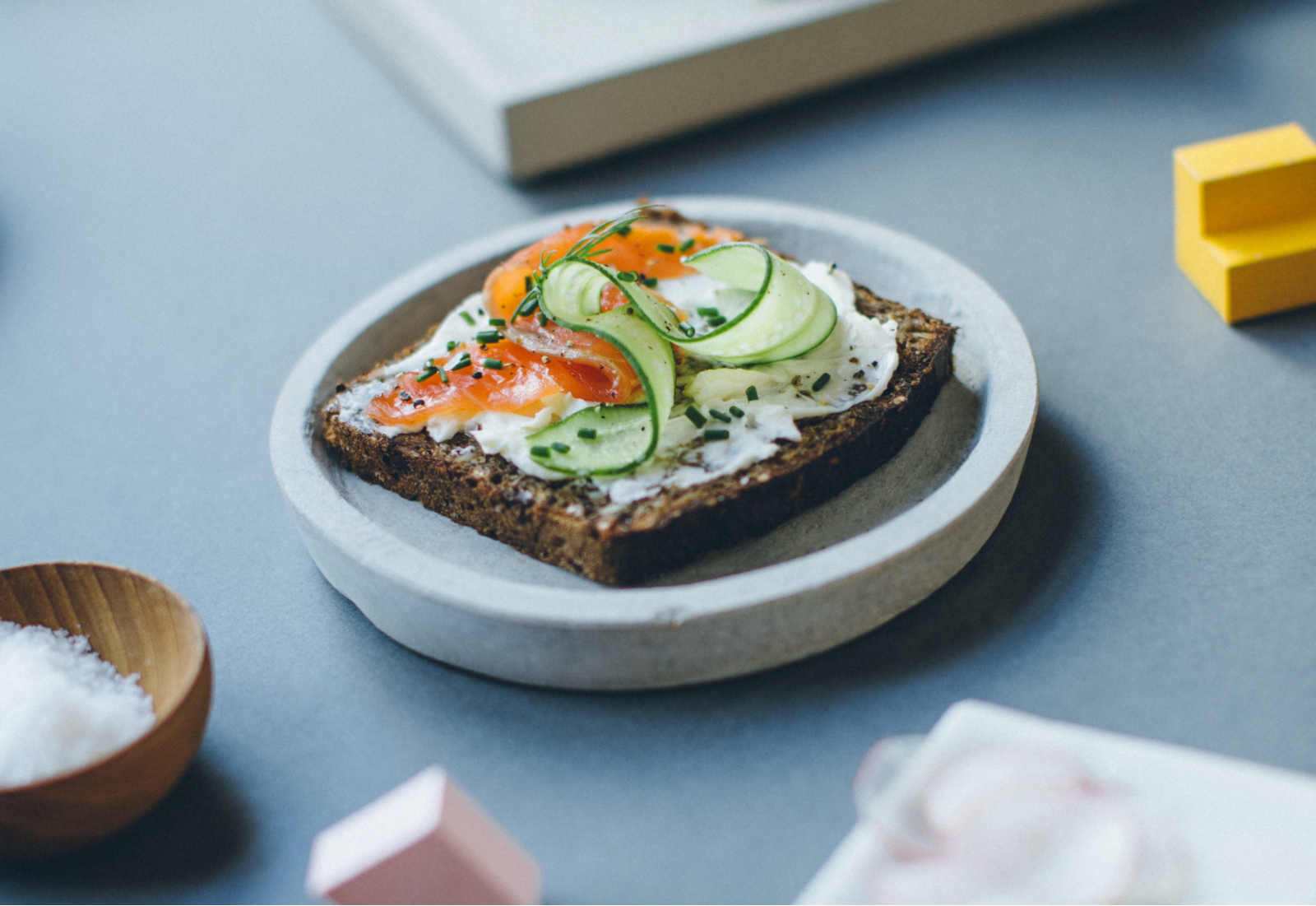 And of course, no photoshoot is complete without recreating your company logo in smørrebrød.
The physical space is a sumptuous yet understated design from the Zendesk Brand Experience team, perfect for collaborative conversation and a tebirkes pastry with your americano.
Creative Director: Raphael Güller
Senior Brand Designer: Sam Bathe
Copywriting: Olivia Kingsley
Producer: Anna Cirera
Experience Design: Giuseppe Cariello
Photography: Marta Dymek