Zendesk Demo Videos
Art directing a new series of demo videos for Zendesk's refreshed suite of products.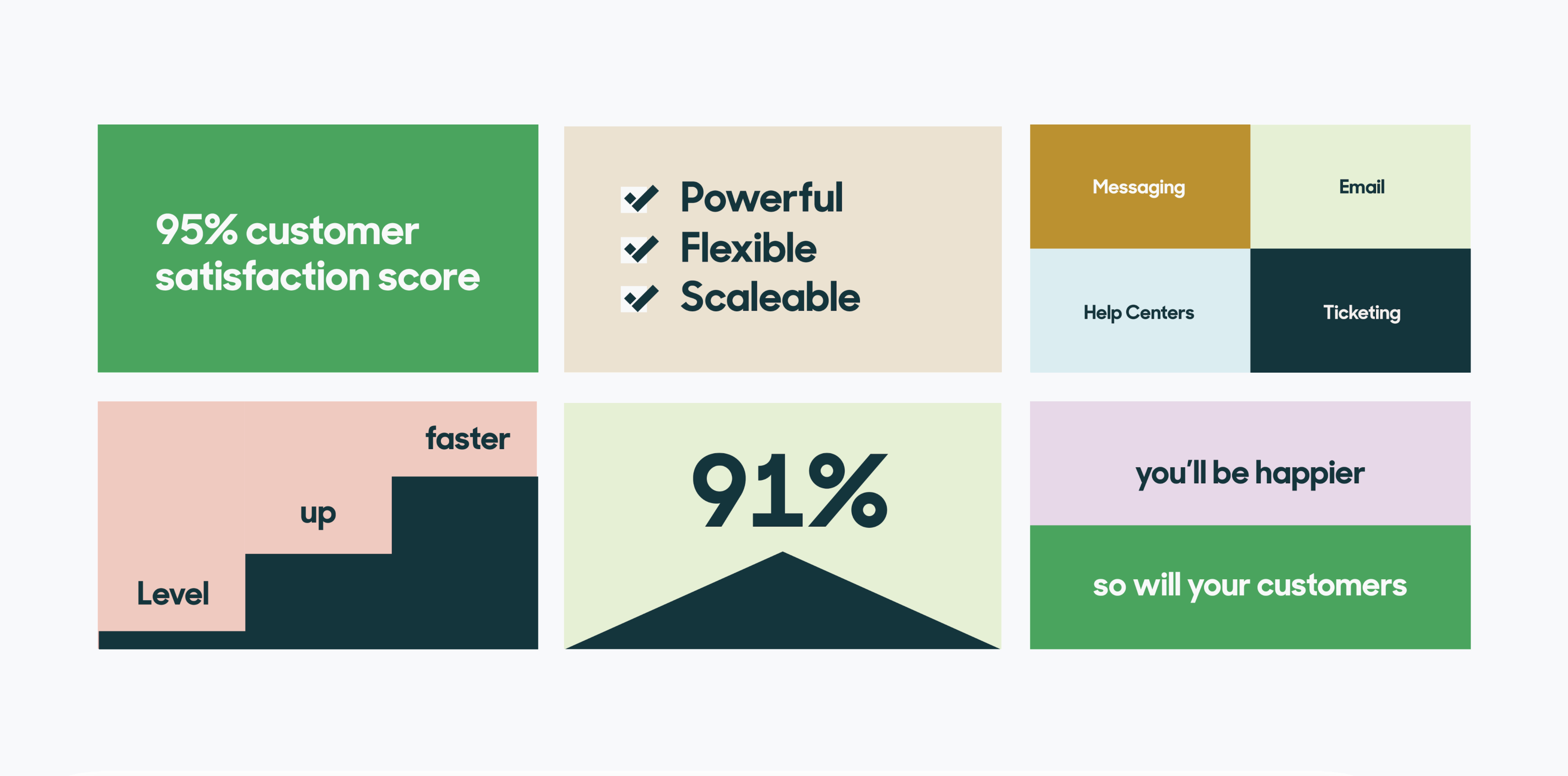 Keeping pace with an ever-evolving product line creates a challenge to keep demo videos up to date. Needing to refresh the full series, we took the opportunity to update the art direction across the full line of demos.
Alongside simple, bold typography, we implemented a system of colour packs, creating mini-palettes inside Zendesk's broader identity that added personality and energy without being too complex.
Product is displayed on a sliding scale between medium-abstracted screens to help explore use-cases within each demo video, and detailed product deep dives that focus on particular product features.

The demo videos cover everything from the basics, Zendesk's service and sales suites and product features like analytics and integrations.
Creative Direction: Kevin Cline, Elyse Kanagaratnam
Brand Producer: Ariana Blair
Art Director: Sam Bathe
Design Leads: Eve Spears, Kimberly Mar
Animation: Tori Cincotta, Colin Thomas
Copywriting: Kendrick Hammond, Julia Oller
Brand Design: Arienne Gagui, Faustine Gheno
Sound Engineer: Daniel Peterson